The Family of Infante Don Luis de Bourbon
La familia del infante don Luis
1798 Oil on linen
97 1/2 inches x 130 inches
248 cm x 330 cm
Fondazione Magnani Rocca, Corte de Maminao, Parma Italy
This painting is a part of the collection of the museum of the Foundation Magnani Rocca.
Their web site is here. The museum web site also includes a detailed provenance (in English) for the painting here.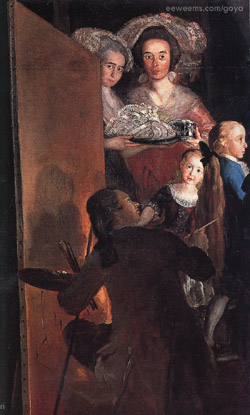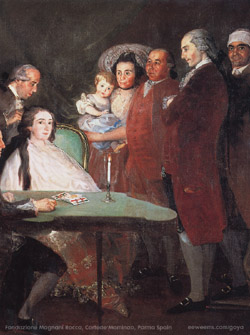 - - - - - - - - - - - - - - - - -