USS Arkansas newspaper notices
1. Watauga Democrat Feb 11, 1932
2.
---
---
THE WATAUGA DEMOCRAT - EVERY THURSDAY
February 11, 1932 Boone North Carolina
FORMER WILKES MAN COMMANDS USS ARKANSAS
Percy W. Foote, U. S. N., First Officer on Crack Battleship. Was Appointed to Annapolis by Late R. Z. Linney. Awarded Distinguished Service Cross by President Wilson for Bravery in Naval Battle.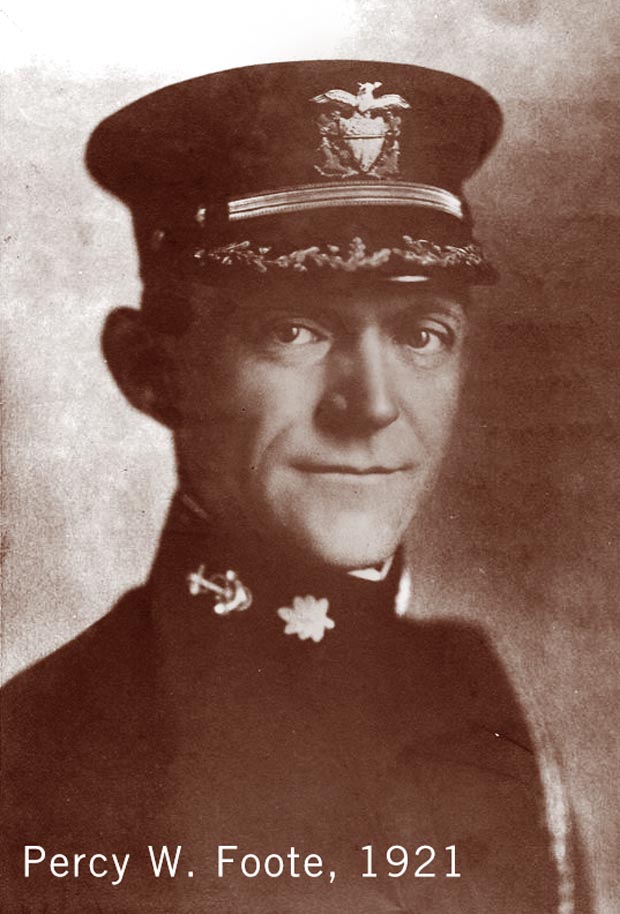 Roaring River, N. C. - - The commanding officer of the U. S. S. Arkansas. the ship which carried President and Mrs. Hoover to the sesquicentennial celebration at Yorktown, and which has been attracting much attention more recently, is a native-son of the Dellaplane community, Antioch Township, Wilkes County, Captain Percy W. Foote, U. S. N.
Though Captain Foote spends most of the time when he is on shore in Washington, D. C., his legal address is said to be North Wilkesboro.
Captain Foote grew up in the old brick Foote family ''mansion" on the south side of the Yadkin, attended the Dellaplane school and taught at Egiantine, and is a rather frequent visitor to his native county. It was throuhg the late Congressman R. Z. Linney, another distinguished mountaineer and known as the ''Bull of the Brushies," that Captain Foote received his appointment to the Naval Academy.
Captain Foote has had a very long and pliant eareer in the Navy from the age of 16 to that of 50-odd, and is chiefly remembered for his bravery at the sinking of the ship President Lincoln* [see below] during the World War, for which President Wilson bestowed upon him the Distinguished Service Medal. King Albert of Belgium also pinned a decoration upon Captain Foote.
[*USS President Lincoln was a troop transport used during World War I which was sunk May 31, 1918 by three torpedoes from the German submarine U-90. The ship sank about 20 minutes later.]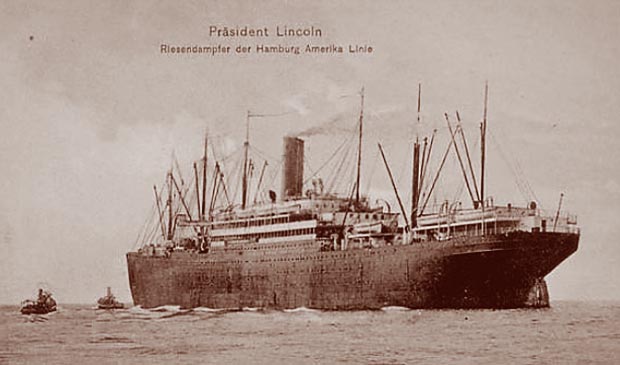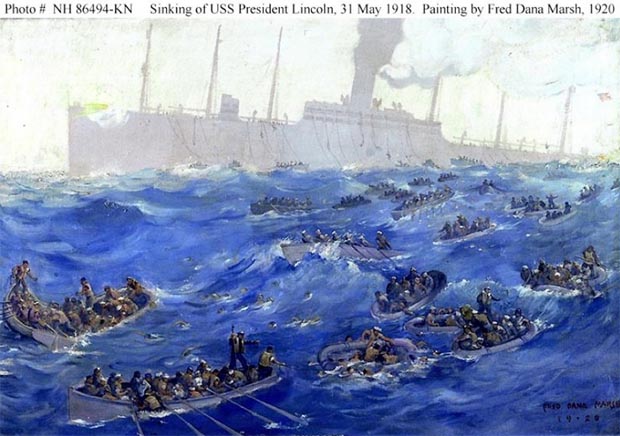 See source: navsource.org
---
Washington DC Evening Star
March 22, 1934
Ensign Murray Hanson transfer from USS Arkansas to USS Idaho.
Ensign John H. S. Johnson Det. USS Arkansas in May; to USS Idaho
Ensign Charles H. Kretz, jr., Det. USS Arkansas in May; to USS Idaho
Ensign Willard R. Laughon, Det. USS Arkansas in May; to USS Idaho
Ensign John J. McCormack, Det. USS Arkansas in May; to USS Idaho
Ensign Richard C. Williams, Det. USS Arkansas in May; to USS Idaho
---
The Glasgow Courier, September 27, 1945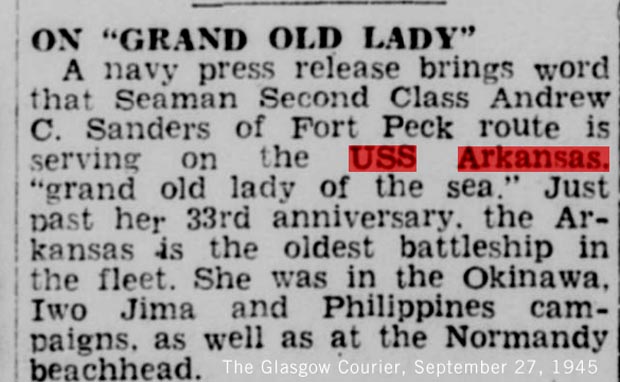 ON "GRAND OLD LADY"
A navy press release brings word that Seaman Second Class Andrew C. Sanders of Fort Peck route is serving on the USS Arkansas "grand old lady of the sea." Just past her 33rd anniversary, the Arkansas is the oldest battleship in the fleet. She was in Okinawa, Iwo Jima and Philippines campaigns, as well as at the Normady beachhead.
---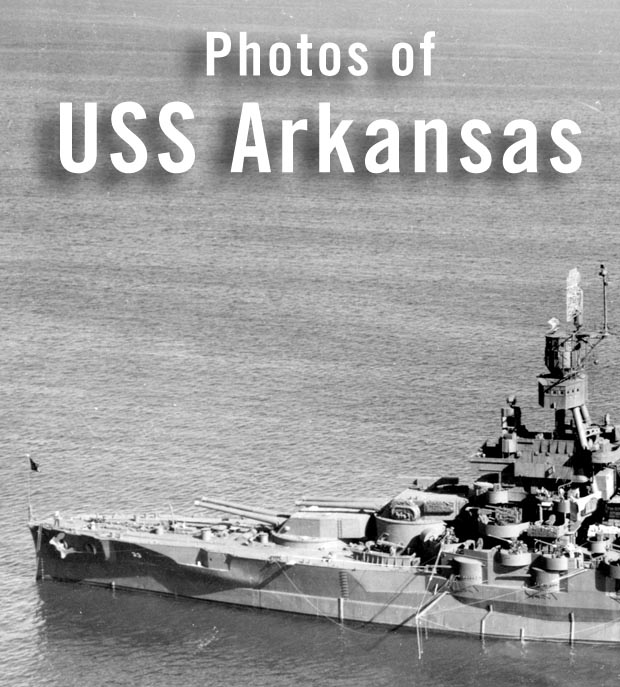 ---