---
Alegría Family Goya
April 1, 2005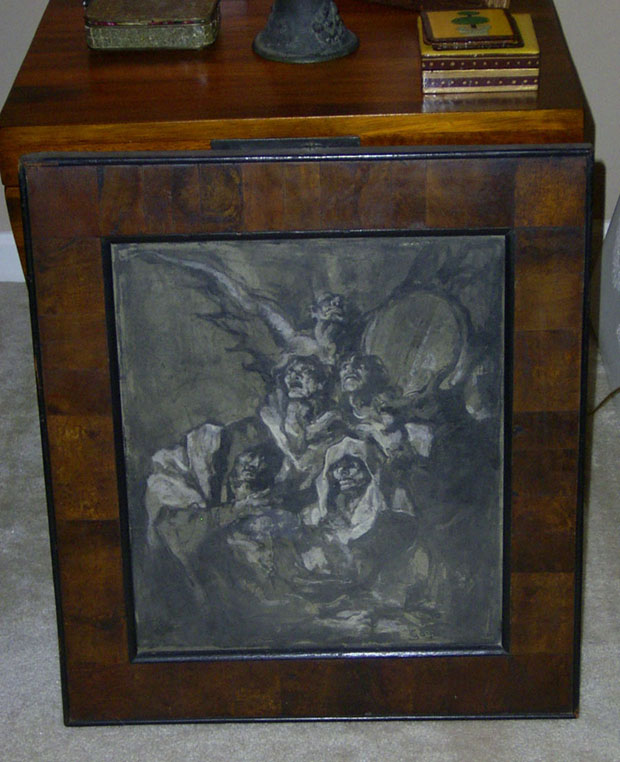 This painting was brought to my attention by Alejandro Lugo who writes:
"The painting was purchased in Bordeaux approximately 30 years ago. It is my grandmother's painting, and it was purchased by her husband. He passed away a few years ago, and she just recently sold her home to move in with my mother. She is now selling those items that she no longer wishes to keep b/c of the memories of her late husband. Although, as an artist, I would love to keep the painting for myself, it is not my choice to make, and I am executing her wish to sell those items which she would no longer wish to keep - this Goya is one of those pieces. She also has several other paintings for sale - a Renoir, a Johan Davidsz Heem (two), and a Eugenio Lucas (three of them actually). It is more than likely that this (and the others) painting will go up for auction at Christie's in the months to come, but she has yet to excercise that choice, as my grandmother likes to personally select those to whom she wishes to sell the painting(s).

You MAY publish the photo on your website. However, I politely request that it remain on your website only as long as it is in our possession. Once it has been sold, as a courtesy to the buyer, please promptly remove the painting from your website. It will be up the new owner's discretion if he would like to keep it posted. Please let me know if there is anything else I can do that would be of assistance, and thank you for your help."
Note: I do not know if the painting has been sold.
---
AMAZON
Goya The Terrible Sublime - Graphic Novel - (Spanish Edition) - Amazon
---
Goya: His Life & Works in 500 Images: An illustrated account of the artist, his life and context, with a gallery of 300 paintings and drawings – 256 pages, Lorenz Books, 2015 - Amazon
---

"From this headlong seizure of life we should not expect a calm and refined art, nor a reflective one. Yet Goya was more than a Nietzschean egoist riding roughshod over the world to assert his supermanhood. He was receptive to all shades of feeling, and it was his extreme sensitivity as well as his muscular temerity that actuated his assaults on the outrageous society of Spain." From Thomas Craven's essay on Goya from MEN OF ART (1931).
"...Loneliness has its limits, for Goya was not a prophet but a painter. If he had not been a painter his attitude to life would have found expression only in preaching or suicide." From Andre Malroux's essay in SATURN: AN ESSAY ON GOYA (1957).
"Goya is always a great artist, often a frightening one...light and shade play upon atrocious horrors." From Charles Baudelaire's essay on Goya from CURIOSITES ESTRANGERS (1842).
"[An] extraordinary mingling of hatred and compassion, despair and sardonic humour, realism and fantasy." From the foreword by Aldous Huxley to THE COMPLETE ETCHINGS OF GOYA (1962).
"His analysis in paint, chalk and ink of mass disaster and human frailty pointed to someone obsessed with the chaos of existence..." From the book on Goya by Sarah Symmons (1998).
"I cannot forgive you for admiring Goya...I find nothing in the least pleasing about his paintings or his etchings..." From a letter to (spanish) Duchess Colonna from the French writer Prosper Merimee (1869).
---
---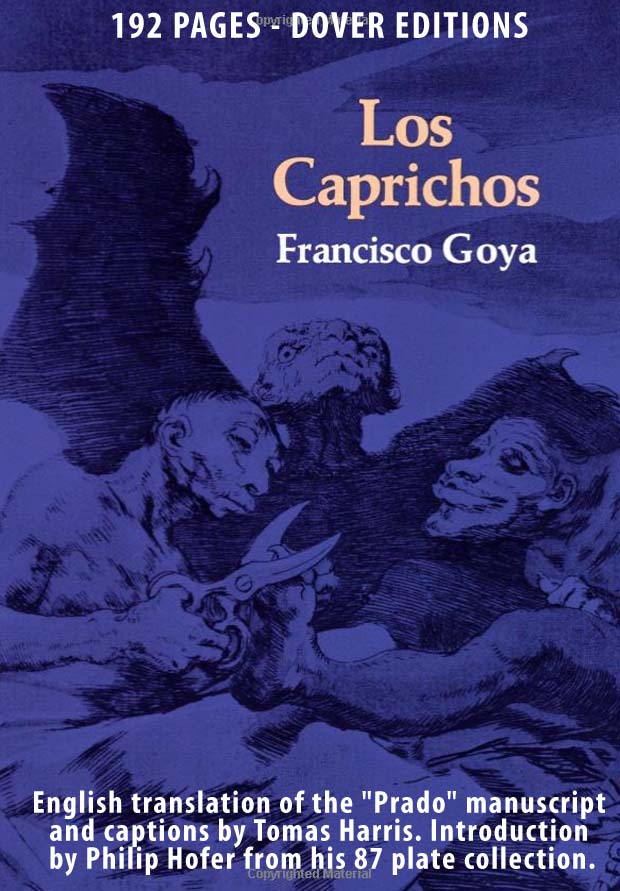 GOYA : Los Caprichos - Dover Edition - Amazon
---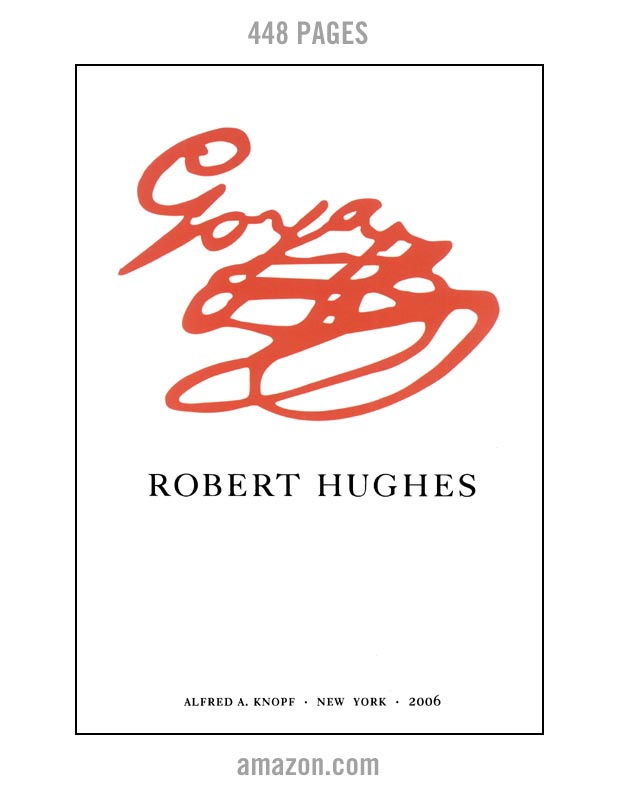 ---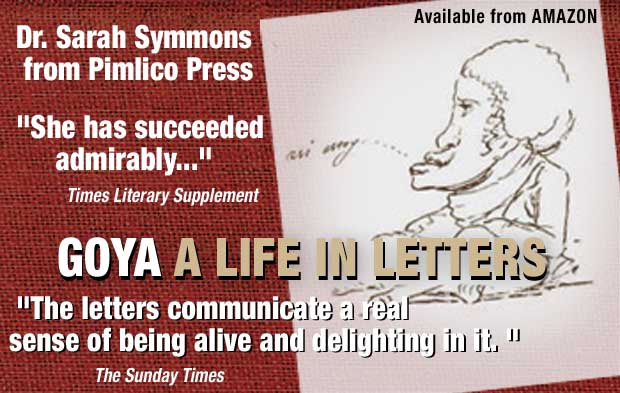 Goya: A Life in Letters
---