Communications
USS McKEAN aka "Rancher" "The Mighty Mac"
---
---
An e-mail from April 16, 2007
I was on the McKean when we got the message that the Turner Joy was hit by enemy fire July 1965 I was a 3rd class mm in the after engine room and only had about 45 day untill I got out, so they gave me an early discharge because I didn't have enough time to make the trip over to take up the station for the Turner Joy went back to school met my wife and have been married for over 41 years with two girl and three grandkids god bless all those who serve nwo and in the past.

regards,
dave clark mm3
---
An e-mail from January 18, 2007
I just discovered your USS McKean site and your wikopedia entry.

I was the McKEAN's ASROC Gunners' Mate from 1976~1980. I have very fond memories of her and I have written extensively about her for TIN CAN SAILOR.
I would like to point out a couple of small errors that you might wish to correct-

The McKEAN was decommisioned in Oct 1981. She was transferred to Turkey as "spares." She was Harpooned in July 1987 and now lies at the bottom of Antalya Bay.

Hashomer
---
An e-mail from January 10, 2007:
Hi Erik:
Just found your webpage on the USS McKean DD 784. I served on the "Mighty Mac" 1950-53 during the Korean War era.

Your page is excellent and Thank You for putting it together, if those are the correct words.

Us old timers really appreciate what you are doing.

Best regards,
Richard Shaw
FT 3
USS McKean DD 784
1950-53
---
[Below late 2007]
Aug 2014: The Orleck was successfully moved to Lake Charles, Louisiana in 2011 and is now a floating museum.
"Mission Statement USS Orleck Naval Museum, Inc. To establish the Gearing-class destroyer USS Orleck DD886, docked in Lake Charles, Louisiana, as a lasting memorial to honor the men and women of our nation's Armed Forces; to preserve the history created by the crews who served on the USS Orleck and other U.S. Navy ships; to educate younger generations on the sacrifices made by these individuals to ensure the freedoms we enjoy today through educational, historical, and interpretive programs and experiences for adults and children of all ages; and to establish a first class tourist attraction, and educational and recreational resource for visitors from throughout the United States and other countries. In summary: Remember, Honor, Restore, Educate!"
Late 2007: I have heard that the decommissioned USS ORLECK, which is a Gearing class destroyer at a retirement berthing in Texas, is fighting scrapping.
From an e-mail:
"...we have perhaps 2-3 weeks to make arrangements for a new temporary or permanent berth -- something we have been unable to do thus far despite extensive efforts by many people. If at the end of that period, we have no options, that will give us barely enough time to make arrangements to salvage anything off the ship that can be used by the KENNEDY or any other DD or DE or other group that has a legitimate need for the many useful items and artifacts on the ship. In the meantime, discussions will need to take place with a scrap yard to see under what terms they can take the ship. If the ship must be scrapped, in addition to saving any items for other ships, we would try to make arrangements for retention and preservation of one of the ship's screws, which could be melted down and made into medallions, etc.

I realize this is not a pleasant situation to contemplate. We have all tried very hard to save the ship. She is in critical condition. "
Outside page on the Orleck are here
---
---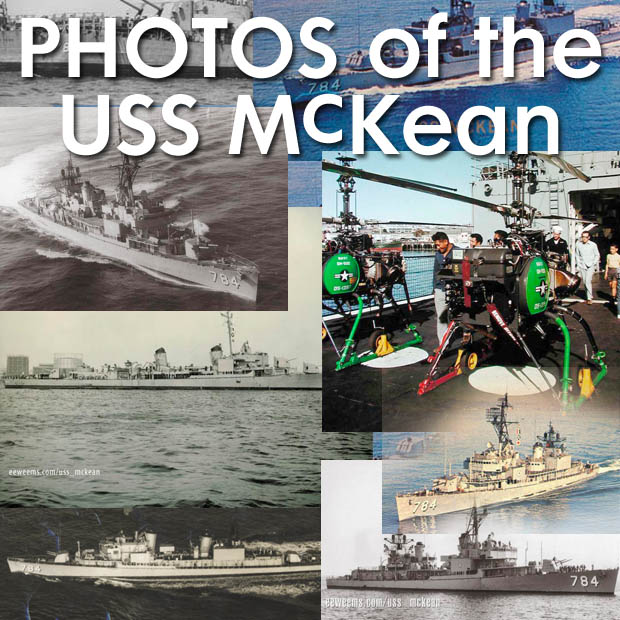 ---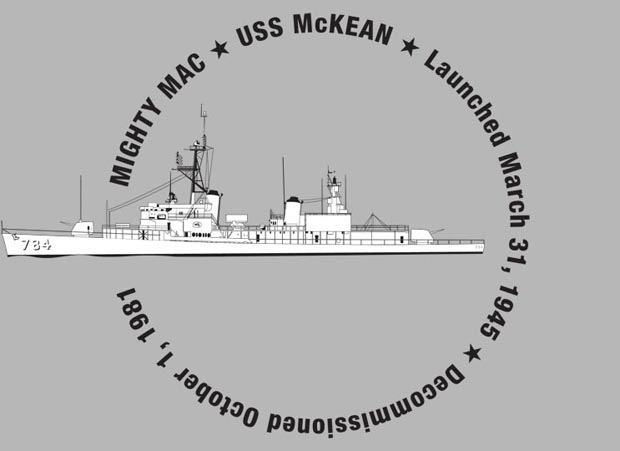 ---
See the 1968 Deck Logs archive here