Fueling at sea
USS McKEAN aka "Rancher" "The Mighty Mac"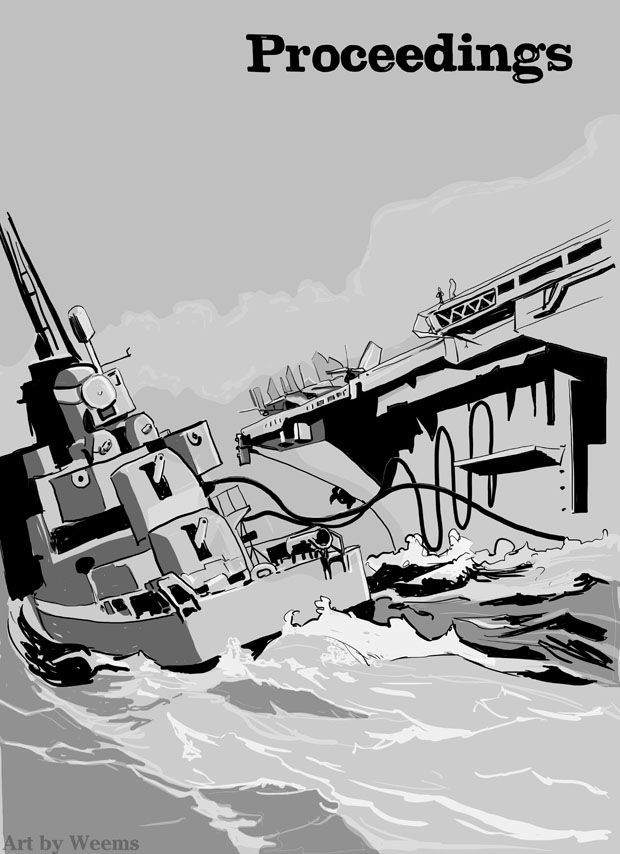 Art recreation of the December 1970 cover of Proceedings
---
---

[Original] Cover Painting—"Refueling at Sea"
[Below] from the December 1970 PROCEEDINGS
Captain D. E. Cummins, U. S. Navy—Let me be among the first to suggest that Mr. Brightwell must have painted from a print made from a reversed negative. As you must know, for many reasons, we do not refuel from the port bow of aircraft carriers in the U. S. Navy.
Commander W. V Hanson, U. S. Naval Reserve (Retired)—How long have the "small boys" been refueling from the port side of carriers?
EDITOR'S NOTE: For these and other readers who questioned the correctness of the scene depicted by Navy combat artist Walter Brightwell, of a destroyer refueling from the port side of a carrier; would you believe: the USS Lexington (CVA-16) refueling the USS Ingersoll (DD-562) and the USS Twining (DD-540), and the USS Kitty Hawk (CVA-64) refueling the USS McKean (DDR-748) and the USS Harry E. Hubbard (DD-748)—among others?
---
---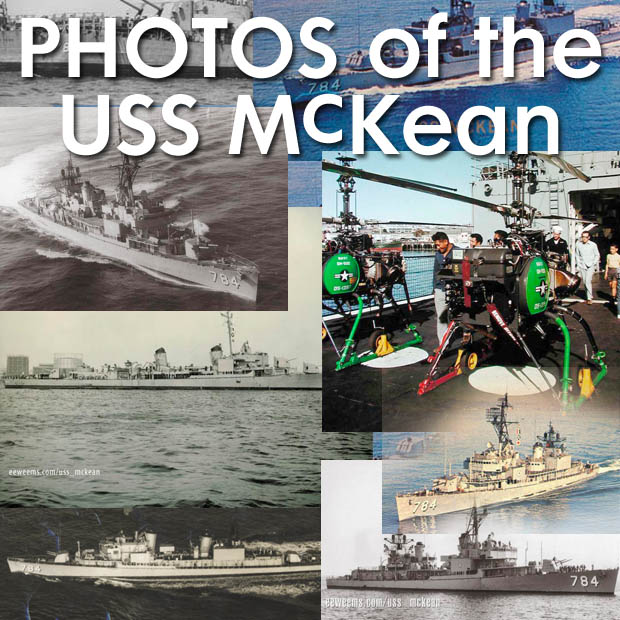 ---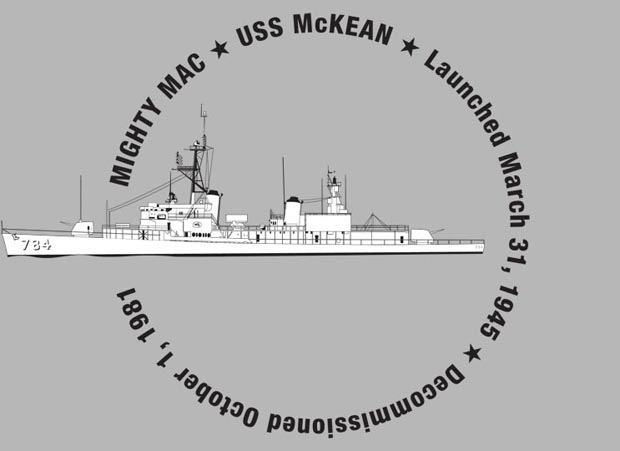 ---
See the 1968 Deck Logs archive here